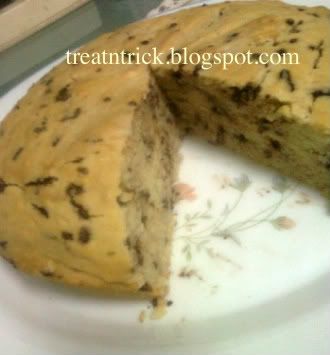 My hand is really itching to bake since we had nothing for teatime. Normally would prefer baking rather than frying snack thus cut down unnecessary fat in our diet. Baked this simple cake, really easy and delicious. Since my family love to eat cake and cookies regularly so I need to choose one that is not very rich, used less fat and this one falls into the category. Let's bake...
INGREDIENTS
2 cups all purpose flour
3/4 cup sugar
1 cup milk
1/2 cup melted butter
1/2 cup chocolate rice
1 teaspoon baking powder
1/4 teaspoon baking soda
1 teaspoon vanilla essence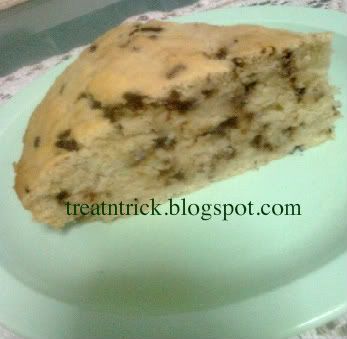 METHOD
1. Sift flour, baking soda and baking powder into a mixing bowl.
2. Preheat oven @ 180 C, Mix together chocolate rice and the sifted flour.
3. Beat together butter, essence and sugar then add the milk.
4. Combine the milk mixture with dry ingredients, mix well.
5. Pour into 7 inches greased pan, bake for 25-30 minutes or until a skewer inserted comes out clean.
6. Cool 5 minutes and remove from pan.
Market Yourself Monday
Its Party Time
Homemaker Monday
All About You
Made By You
Made With Love
Mad Skills Party
Unwasted Homemaking Party
I Made It Monday
Meatless Vegan Monday
Masterpiece Monday
Mouthwatering Monday
Sweet Tooth Friday
Spotlight Saturday
GCC Recipe Swap
Check Me Out Saturday