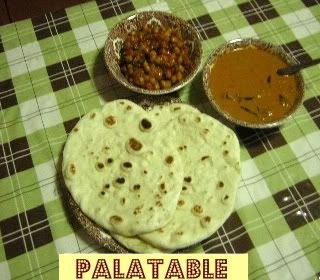 MENU OF THE DAY
- Once a week have to prepare this menu consisting of naan, beef curry and kadai chana (garbanzo bean), a typical North Indian cuisine. Since need to cook regularly, I boiled the dry garbanzo bean until soft after soaking overnight and kept it frozen.
As and when needed just thaw for several hours in a refrigerator. A bit of work but get best taste free from artificial colouring and preservative. This has became regular menu in our household.
For Naan recipe click
here.
For kadai chana please follow this
link.
Connect with me: